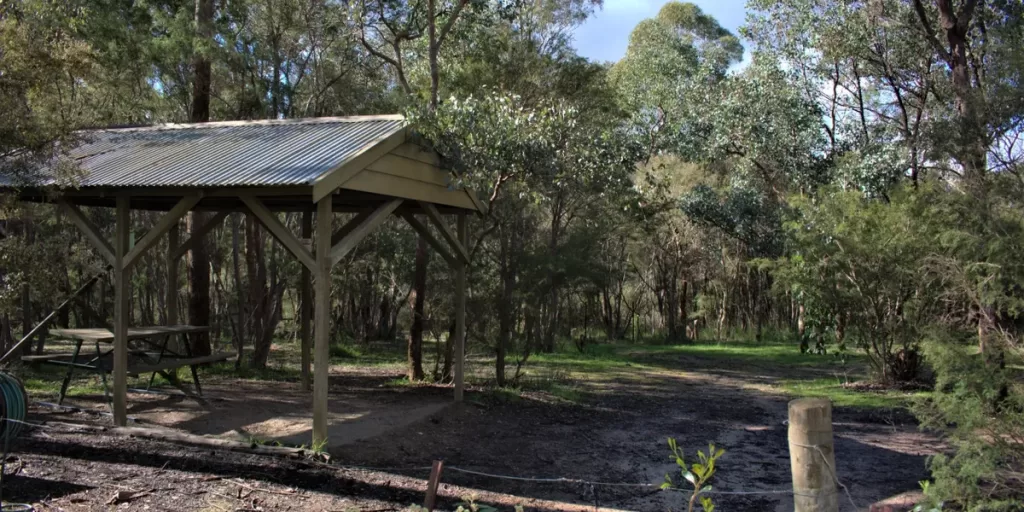 Camping
For 400+ persons. There are 50 separate patrol camp sites, nine with (6 x 3 metre) weather shelters.
Melbourne water is reticulated throughout the site, septic toilets, hot & cold showers.
---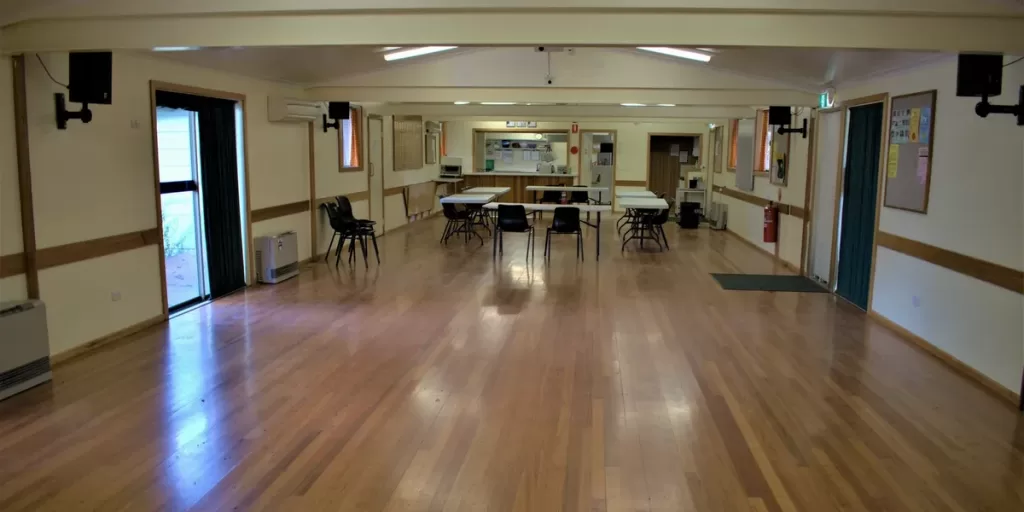 The Lodge
22 x 7 metre hall with polished timber floors, gas heating, air cooling, AV equipped, white boards, plus tables & chairs for 180 that can be set to suit the occasion.
A removable wall enables the area to be divided in half or three quarters/one quarter, to form a breakout room for training or conference activities.
The Lodge has a commercial kitchen attached and is the main dining area on the site, seating 180 with the wall removed.
---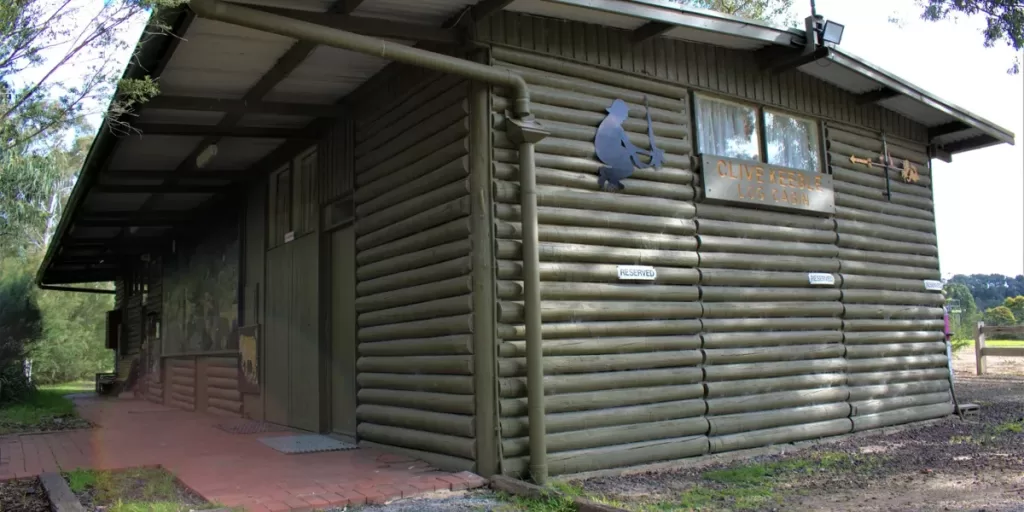 Log Cabin
14 x 7 metre – general purpose hall, fully carpeted with gas heating, air cooling, AV equipped, white boards, for meetings and delivery of training programs.
A kitchenette area with tea/coffee making facilities, refrigerator, microwave.
The site sick bay is also located in this building.
---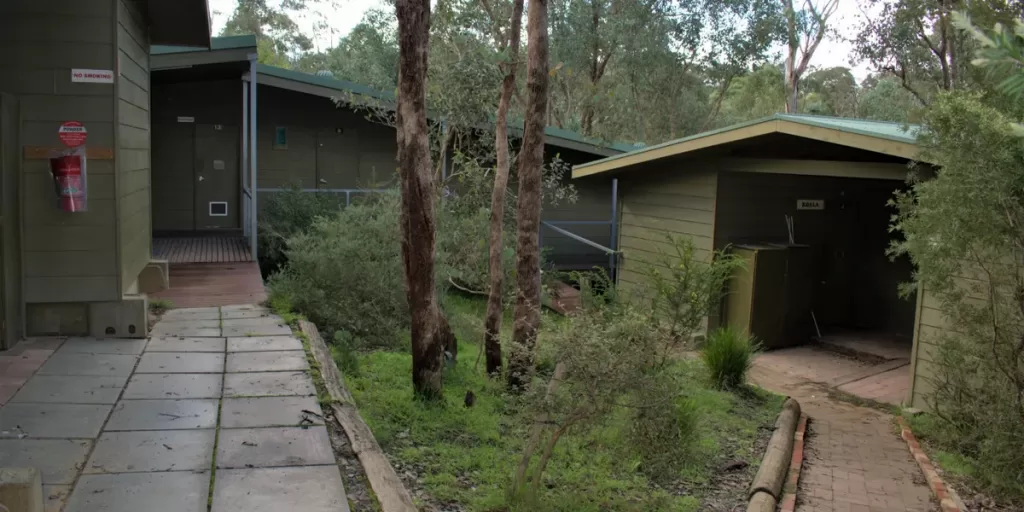 Wombat Gully Cabins
Sleeping cabins (all bunk beds) being
5 x 6 beds
7 x 4 beds
1 x 2 beds
Total = 60 beds.
All rooms have carpet, heating, a wall mounted fan, plus a hospital quality mattress on each bunk.
BYO pillow and bedding.
---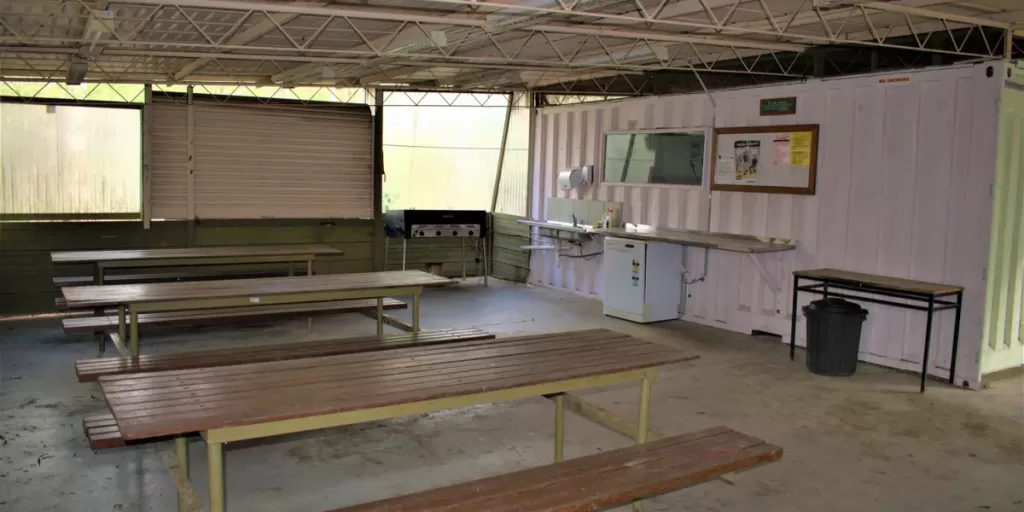 Wombat Gully Shelter
Adjacent to cabins, has a Coonara heater, gas BBQ, SS sink and bench, hot water, permanent table & seat sets.
Plus an enclosed cooking area equipped with 2 upright gas stoves, refrigerator, microwave, SS sink, laminated bench tops, equipped for 40.
---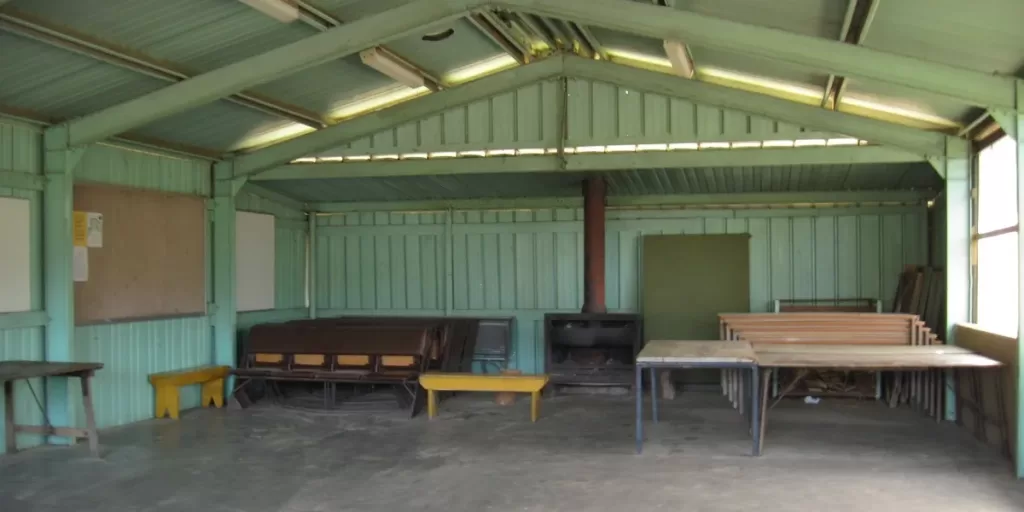 Rowallan Shelters 1 & 2
Enclosed 12 x 8 metre activity shelter with power, water, ss sink & bench, refrigerator, gas bbq, microwave, small hot water unit, tables, seats, fire box.
---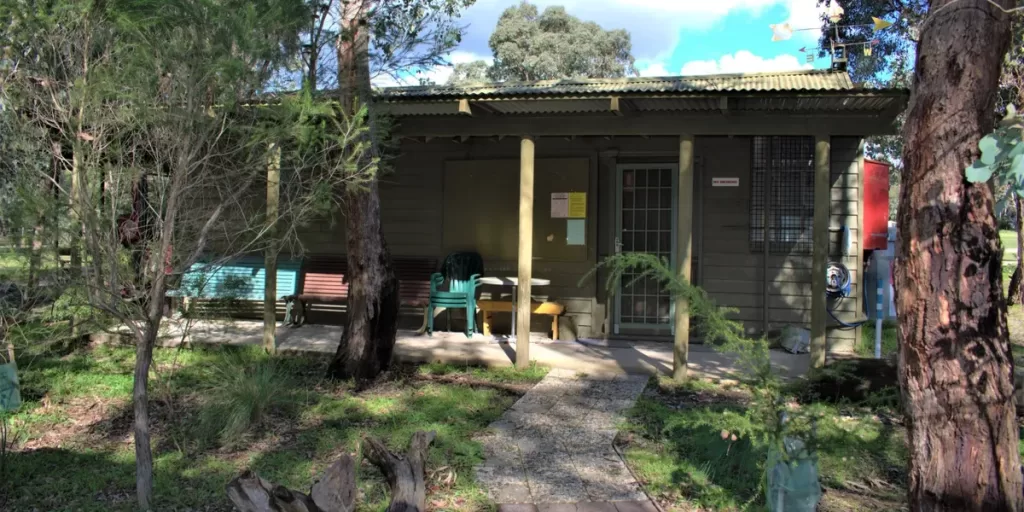 Rover Hut
8 x 5 metre carpeted and equipped for small meetings / training programs and is often used as the administration centre for large activities.
---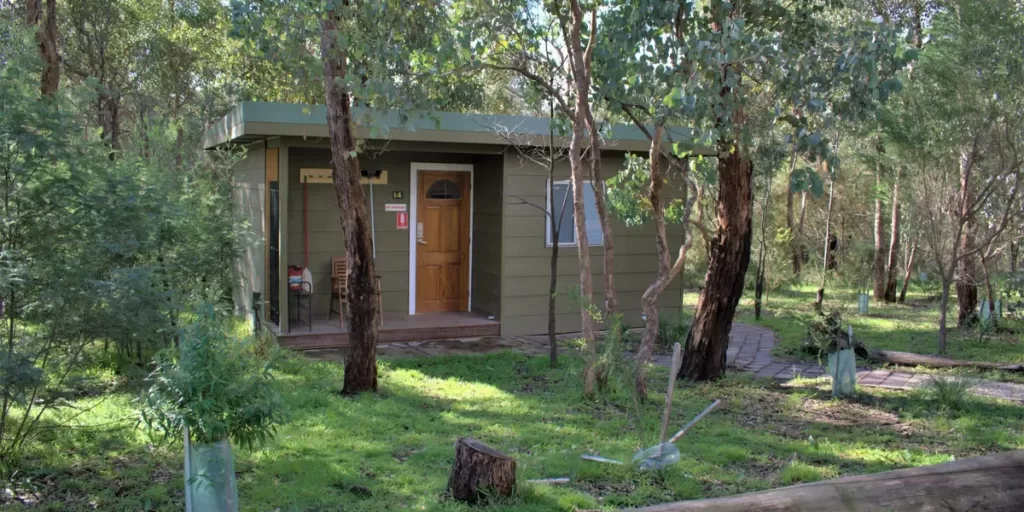 Cabin 14
Adjacent to Rover Hut and is fitted with bunks to accommodate eight in two rooms of four, carpeted, heated, wall mounted fans.
---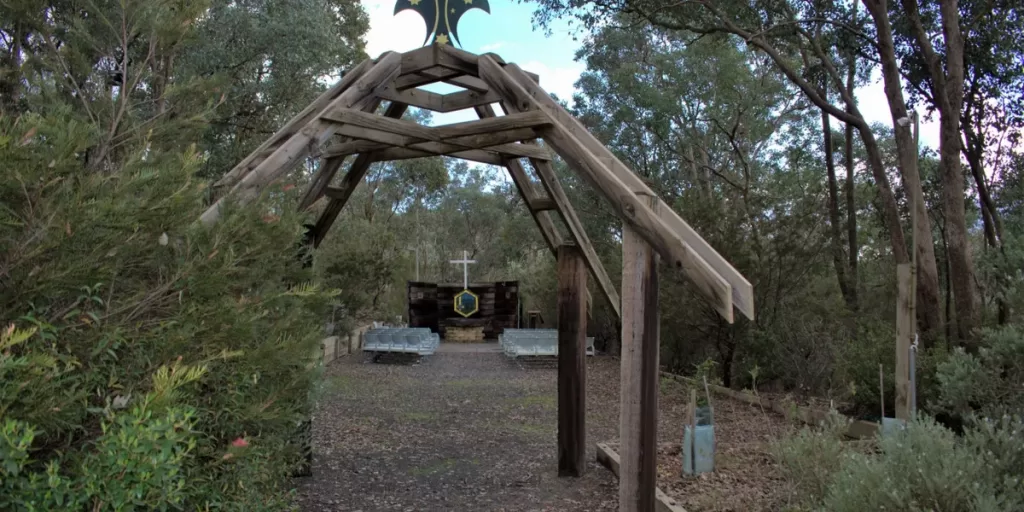 Memorial Chapel
All faiths open air, for observance, quiet reflection, weddings etc.
Seating for up to 100.
---